Digital Max-Min Thermometer

Digital Thermometer for Reptiles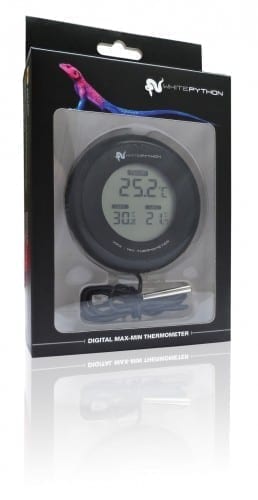 Modern Digital Thermometer with maximum and minimum temperature reading capability through external sensor.
Features attaching clip and suction cup and comes complete with batteries.
Measurement Range: -50°C ~ 70°C.
Temperature Accuracy: ±2°C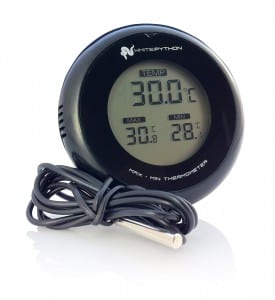 Instructions for use:
Insert the 2 x 1.5V LR44 batteries into compartment.
Press the RESET button to clear the Min/Max readings.
Press °F/°C button t choose Fahrenheit or Celcius.
RRP: £14.99
(MPN: WPY069 / Barcode: 5060309450543)