Digital Thermometer – Hygrometer

Digital Thermometer Hygrometer for Reptiles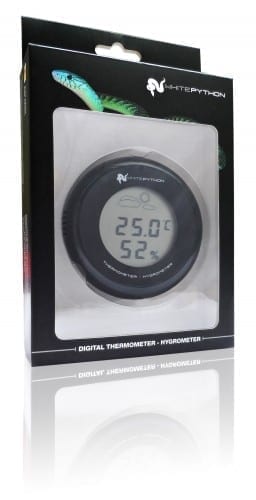 Modern Digital Thermometer & Hygrometer to measure the temperature and humidity in your terrarium.
Features attaching clip and suction cup and comes complete with batteries.
Temp Range: -5°C ~ 50°C
Humidity: 20%Rh ~ 90%
RhTemp Accuracy: ±2°C
Humidity Accuracy: ±5%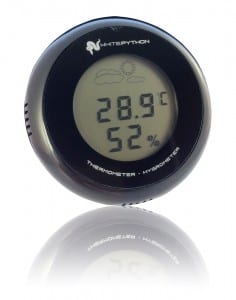 Instructions for use:
Insert the 2 x 1.5V LR44 batteries into compartment.
Press the RESET button to clear the current readings.
Press °F/°C button to choose Fahrenheit or Celcius.
RRP: £14.99
(MPN: WPY068 / Barcode: 5060309450536)